The formal TOCFL Listening and Reading CAT test will be administered on
November 11 th (Sat.), and TOCFL Speaking, Writing formal tests will be
administered on November 12 th (Sun.).
The registration period is from today to October 17 th . Non-native speakers of Chinese
are welcomed to participate the test. The test seats are limited, don't miss the chance!
[Register for Test]
※To secure your slot, you must make your payment at convenience stores in 3 days
once you register.
Registration Period:10/2(Mon.)~ 10/17(Tue.)
Test Format:Computer-based
Test Information:
Test Date :11月11日(六)
Test Type: TOCFL Listening and Reading
Test Level:Computerized Adaptive
Test Fee: NT 2,000

Test Date:11月12日(日)
Test Type:TOCFL Speaking
Test Level:Band B
Test Fee:NT1,400
※ If you register for all three tests at the same time, you will receive a 20%
discount.[Registration Process for Discount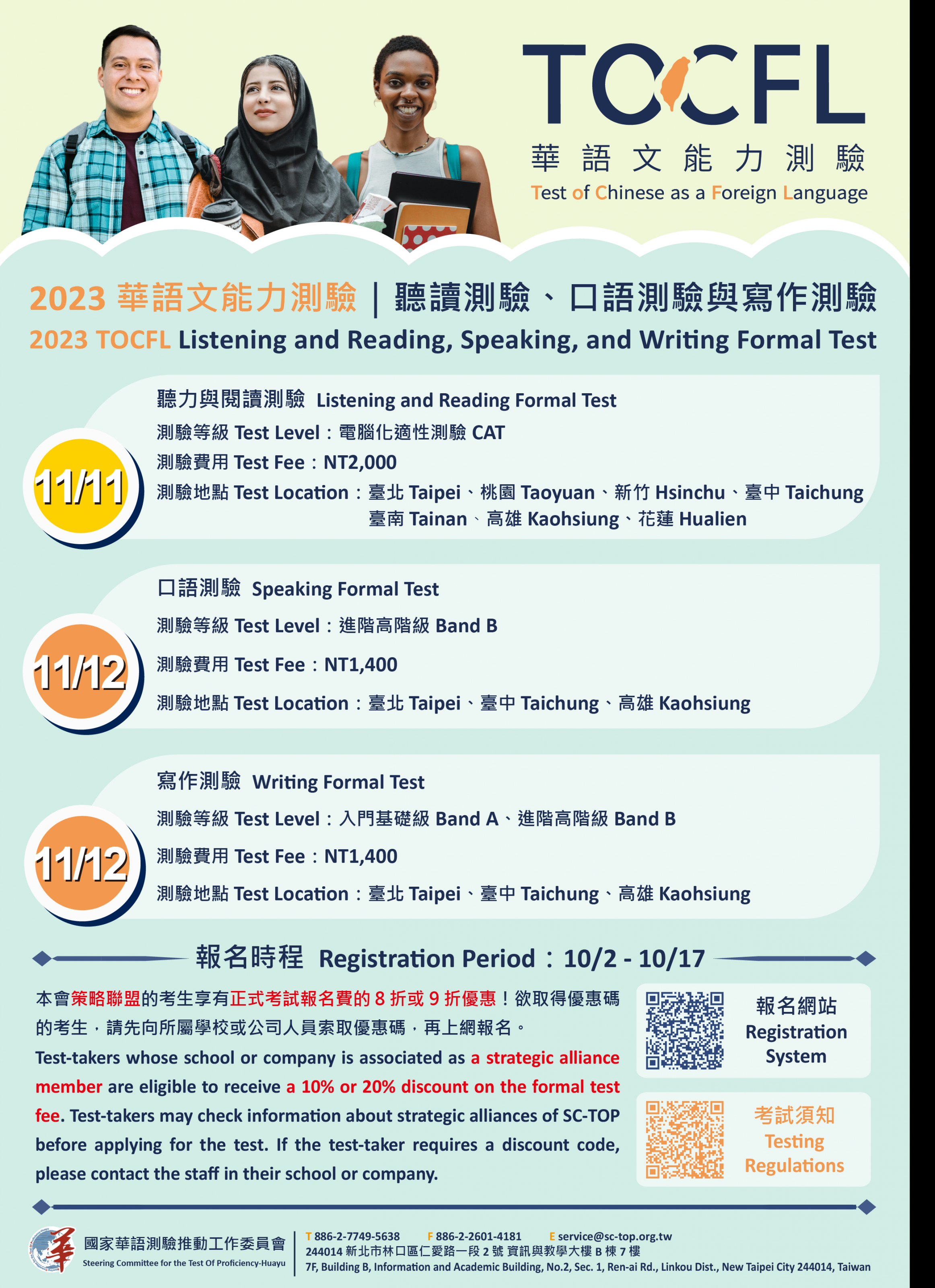 How to register
Please register online at https://reg.sc-top.org.tw/index.php